Floral arrangements have long been admired for their beauty and elegance, but what if you could take your creations to the next level? Enter floral sculptures, a unique and innovative way to transform your arrangements into three-dimensional works of art. In this article, we will explore the world of floral sculptures, their history, techniques, and how you can incorporate them into your own floral designs. Get ready to unleash your creativity and captivate others with your stunning floral sculptures.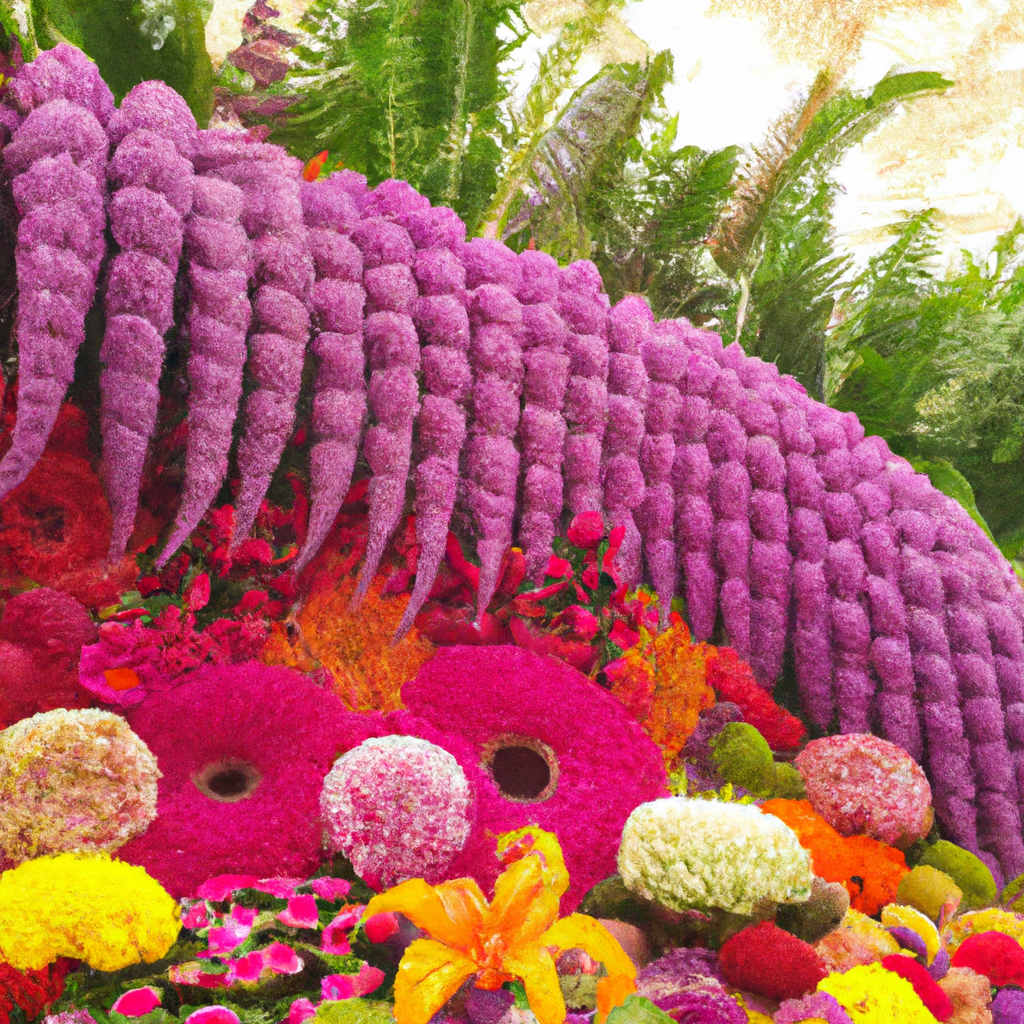 The Art of Floral Sculptures
Floral sculptures combine the artistry of flower arranging with the structural elements found in sculpture. These creations go beyond traditional floral arrangements by incorporating various materials and techniques to produce stunning, eye-catching designs. From wire and foam to clay and fabric, floral sculptures allow for endless possibilities in terms of shape, form, and texture.
A Brief History of Floral Sculptures
Floral sculptures have been around for centuries, with ancient civilizations using flowers and plants to create decorative displays. However, it was during the Renaissance period that floral sculptures truly began to flourish. Artists and gardeners alike sought to create intricate and elaborate designs that showcased their skill and creativity.
Fast forward to the present day, and floral sculptures have gained popularity in the world of contemporary floral design. Floral designers and artists are pushing the boundaries of traditional arrangements, incorporating sculptural elements to create unique and visually stunning pieces.
Techniques for Creating Floral Sculptures
Creating a floral sculpture requires a combination of technical skill and artistic vision. Here are some techniques commonly used in the creation of these three-dimensional masterpieces:
1. Wiring and Taping
Wiring and taping is a fundamental technique in floral design that involves attaching flowers and foliage to wires or sticks. This technique allows for greater control over the placement and positioning of each element, enabling the creation of intricate and detailed floral sculptures.
2. Foam Sculpting
Foam sculpting involves shaping floral foam into various forms and structures to serve as a base for your design. This technique is particularly useful when creating larger, more complex sculptures, as it provides stability and support for the flowers and foliage.
3. Clay Modeling
Clay modeling allows for the creation of custom shapes and forms that can be incorporated into your floral sculptures. Whether it's a lifelike animal or an abstract shape, clay modeling offers endless possibilities for adding a unique touch to your designs.
4. Fabric Manipulation
Incorporating fabric into your floral sculptures can add a touch of softness and movement to your designs. Techniques such as pleating, folding, and draping can be used to create visually striking and dynamic sculptures.
5. Mixed Media
Floral sculptures are not limited to just flowers and foliage. Mixing in other materials such as metal, glass, or paper can add an unexpected element and create a truly one-of-a-kind piece. Experiment with different mediums to add texture, color, and interest to your sculptures.
Incorporating Floral Sculptures into Your Designs
Now that you have an understanding of the techniques involved in creating floral sculptures, let's explore how you can incorporate them into your own floral designs. Whether you're a professional florist or a passionate hobbyist, the possibilities are endless.
1. Weddings and Events
Floral sculptures can elevate the ambiance of any wedding or event. From grand centerpieces to intricate tablescapes, incorporating sculptural elements into your floral designs will leave a lasting impression on guests. Create unique backdrops, arches, or even suspended sculptures that will wow everyone in attendance.
2. Home Decor
Why settle for ordinary floral arrangements when you can have a stunning floral sculpture as a centerpiece in your home? Whether it's a statement piece for your living room or a smaller sculpture for your dining table, floral sculptures can bring life and artistry into any space.
3. Corporate Installations
Floral sculptures can also be used in corporate settings to add a touch of elegance and creativity. From office lobbies to conference rooms, these eye-catching designs can make a bold statement and leave a lasting impression on clients and employees alike.
4. Special Occasions
Don't limit your floral sculptures to just weddings and events. Celebrate special occasions such as birthdays, anniversaries, or even holidays with a unique and personalized sculpture. Surprise your loved ones with a floral creation that goes beyond the traditional bouquet.
Conclusion
Floral sculptures have revolutionized the world of floral design, offering a new and exciting way to showcase your creativity. By combining the techniques of flower arranging with the structural elements of sculpture, you can transform your arrangements into three-dimensional works of art. Whether you're a professional florist or a passionate hobbyist, incorporating floral sculptures into your designs will take your creations to new heights. So, unleash your imagination, experiment with different techniques and materials, and let your floral sculptures captivate and inspire others.