Planning a wedding is a joyful and exciting experience, filled with countless decisions to make. One of the most important aspects of any wedding is the decor, as it sets the tone and ambiance for the entire event. If you're looking to add a touch of natural beauty and elegance to your special day, incorporating freshly-picked flowers into your wedding decor is the perfect way to do so. In this article, we will guide you through the process of selecting, arranging, and using these beautiful blooms to create a wedding that is truly unforgettable.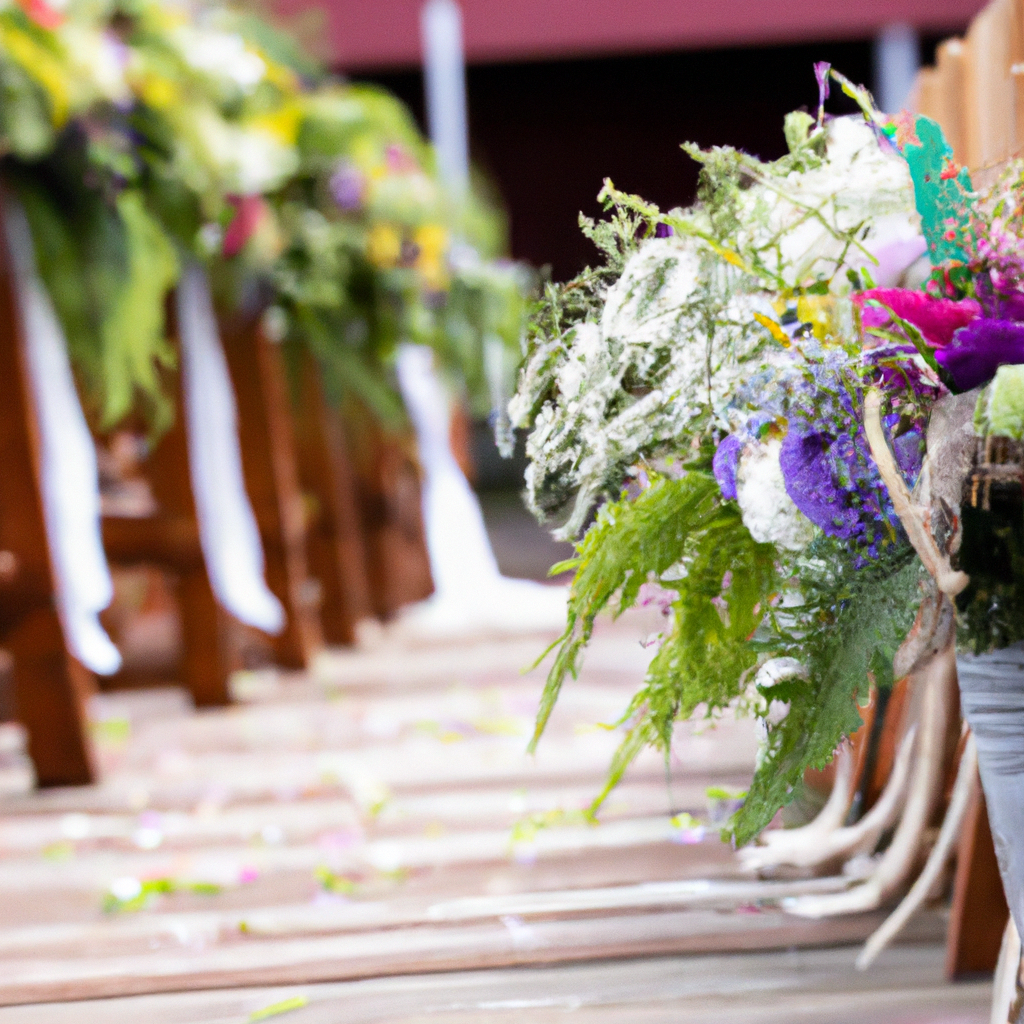 1. Choosing the Perfect Flowers for Your Wedding
When it comes to selecting flowers for your wedding, the options can feel overwhelming. Start by considering the overall theme and color palette of your wedding. Are you aiming for a romantic and soft vibe, or are you leaning towards a bold and vibrant aesthetic? Once you have a clear idea of the atmosphere you want to create, it's time to choose the perfect flowers to complement your vision.
For a romantic and timeless look, consider classic roses, peonies, and hydrangeas. These flowers are known for their soft and delicate petals, and they come in a variety of colors to match any wedding theme. If you're going for a more modern and vibrant feel, opt for bold blooms such as sunflowers, dahlias, or proteas. These flowers make a statement and add a pop of color to your decor.
2. Sourcing Freshly-Picked Flowers
To ensure the highest quality and freshness, it's important to source your flowers from reputable sources. Consider reaching out to local flower farms or working with a florist who specializes in using locally-grown flowers. By choosing locally-sourced blooms, not only will you support local businesses, but you'll also reduce the carbon footprint associated with transporting flowers from far-off locations.
Another option is to grow your own flowers for the wedding. If you have a green thumb and access to a garden or outdoor space, this can be a rewarding and cost-effective way to incorporate freshly-picked flowers into your decor. Start by researching which flowers are suitable for your climate and growing conditions, and plan accordingly.
3. Arranging Your Freshly-Picked Flowers
Once you have your freshly-picked flowers in hand, it's time to start arranging them. A well-arranged bouquet or centerpiece can instantly elevate the overall aesthetic of your wedding decor. Here are a few tips to keep in mind:
Start by selecting a variety of flowers in different shapes, sizes, and colors to create visual interest.
Trim the stems at an angle and remove any leaves or thorns that would be below the waterline.
Arrange the flowers in a container filled with fresh water mixed with flower preservative to prolong their lifespan.
Experiment with different combinations and placements until you achieve a look that is balanced and visually appealing.
4. Using Freshly-Picked Flowers in Your Wedding Decor
The possibilities for incorporating freshly-picked flowers into your wedding decor are endless. Here are some ideas to inspire you:
Ceremony Decor
Create a stunning floral arch or backdrop for your ceremony.
Line the aisle with petals or small potted flowers.
Adorn the chairs with floral arrangements or garlands.
Reception Decor
Use flowers as table centerpieces, either in vases or as part of a larger arrangement.
Hang floral installations from the ceiling to add a whimsical touch.
Incorporate flowers into your wedding cake design or as garnish for cocktails.
Bridal Party
Create beautiful bouquets for the bride and bridesmaids using freshly-picked flowers.
Make floral crowns or hair accessories for the bridal party.
Use small blooms as boutonnieres for the groom and groomsmen.
Conclusion
Incorporating freshly-picked flowers into your wedding decor adds a touch of natural beauty and elegance that no other element can replicate. From choosing the perfect blooms to arranging them with care, the process of incorporating these flowers into your wedding can be a creative and rewarding experience. By following the tips and ideas outlined in this article, you'll be able to create a wedding that is not only visually stunning but also reflects your unique style and personality. So, embrace the beauty of nature and let your wedding bloom with freshly-picked flowers.